The River with No Bridge 1992
Hashi no nai kawa (original title)
2h 22min | Drama | October 1994 (USA)
Storyline:
Though ethnically and culturally identical to the average Japanese, the burakumin have been an underclass in Japanese society since the 17th century when the shogunate government codified social hierarchies. The burakumin were the class on the bottom rung. They were herded into separate villages, and forced to work in such lowly vocations as slaughtering animals and tanning hides. In 1922, Zenkoku Suiheisha (National Levelers Association) organized and started fighting for burakumin civil rights. Though these rigid categories may have blurred since the 1600s, and despite the Zenkoku's modern successors – the Buraku Liberation League – the stigma of being a burakumin still remains today. In celebration of the 70th anniversary of the struggle, director Yoichi Higashi spins this tale about two boys who endure a daily torrent of prejudice for their lowly lineage, but grow up to fight for their rights.
Director: Yôichi Higashi
Writers: Yôichi Higashi, Soo-Kil Kim
Stars: Naoko Ôtani, Tamao Nakamura, Tetta Sugimoto
Country: Japan
Language: Japanese
Release Date: October 1994 (USA)
Also Known As: The River with No Bridge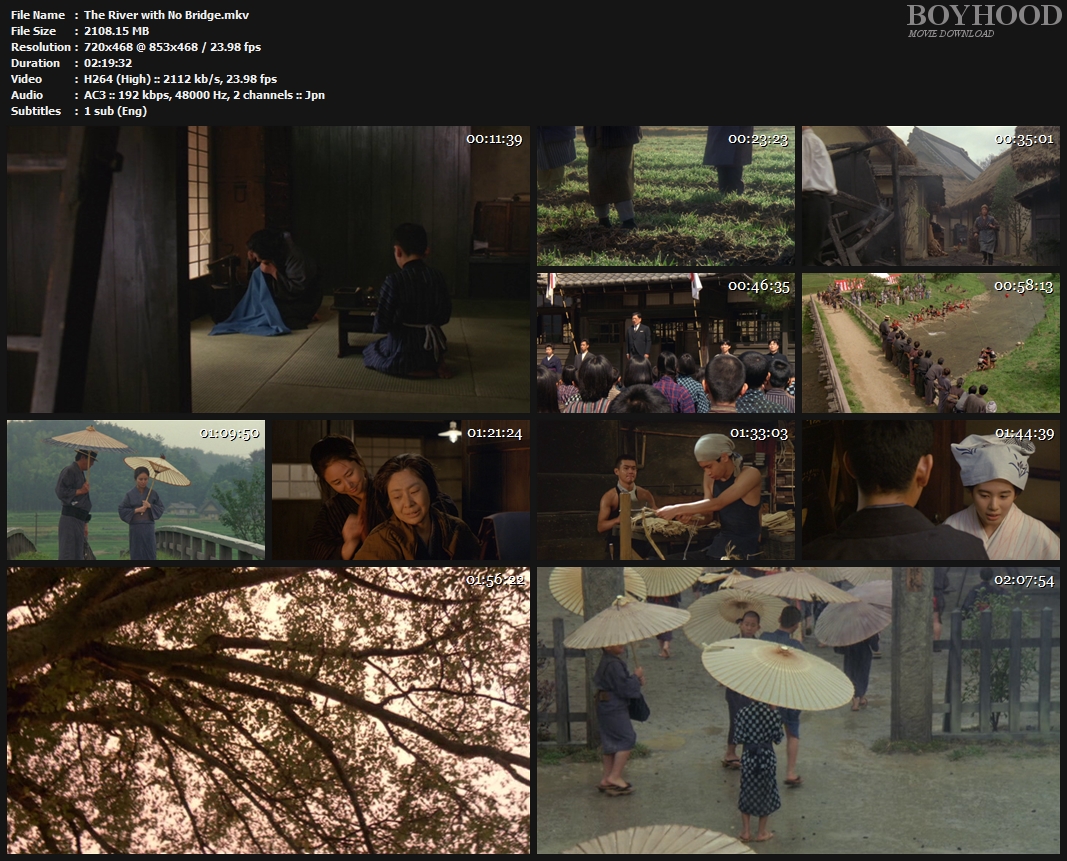 Format : Matroska
Format version : Version 2
File size : 2.06 GiB
Duration : 2 h 19 min
Overall bit rate : 2 112 kb/s
Links: iMDB
Download: Nitroflare