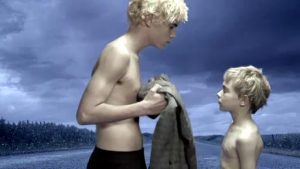 Boys Briefs 4 – 2006
Short, Drama | Video 2006
Storyline:
At night, a world comes to life in the shadows of streetlamps, in the stalls of public restrooms, in the apartments of the well-to-do. This is a world most guys only dream about. But the world of the hustler is very real, and you will experience it yourself in these short films where hustlers fall in love, service their clients, and keep their secrets at all costs.
Review:
The fourth entry in the popular Boys Briefs anthology series of gay-themed shorts collects six films of varying length and quality that focus exclusively on that most transitory of relationships: the one between a sex worker and his client. Theoretically, hustling is also meant to be emotionally uncomplicated, but as these films prove, feelings inevitably get in the way. In the opener, "Into the Night," a handsome Australian hustler (Bryan Marshall) is picked up by a genteel john (Sam Barlow). Once back in his client's posh, antique-filled home, the hustler discovers a video tape conveniently in the VCR that suggests his client may be trying to recapture his lost son, and awaken the hustler's own familial feelings. In "Boy," a teenager in a small New Zealand town is cruising a public restroom when a man rushes in covered in blood. The boy realizes soon afterward that the man is responsible for the deadly hit-and-run of a local girl, and must gather to courage to present the incriminating evidence the man left behind in a bathroom stall to the police. The film is almost stylish to a fault and looks a lot like a music video, an impression that's reinforced by the fact that director Welby Ings tells the entire story without any spoken dialogue. The third entry, "Gigolo," stars former Roxy Music cover-star Amanda Lear as a wealthy woman of a certain age who comes to Paris with Karim (Salim Kechiouche), a young Algerian hustler, on her arm. Karim, however, is a deeply troubled young man who, in addition to snorting coke and cutting himself with a razor, uses prostitution to further punish himself. "Build," written, directed and starring Canadian filmmaker Greg Atkins, is among the stronger films in the collection. Atkins stars as Crete (as in "concrete"), an aspiring architect whose entire life has become a lie. Leading his mother (Nancy Beatty) to believe that he's still attending classes at the University of Toronto when he was in fact dropped from the architecture program the year before, Crete spends his days hanging out in a park and his nights hustling for cash. When he agrees to allow fellow hustler Garnet (D. Garnet Harding) to crash at his mother's house, Crete's carefully maintained illusion begins to crumble. While Mary Feuer's "Rock Bottom" starts off with a typical set up — a shy, overweight man (John Militello) nervously procures the services a scrappy street hustler (Timothy Lee DePriets) — things take an interesting turn once the crack pipe comes out, and Feuer takes her film to a place that's as sad as it is unexpected. In the collection's final entry, "Gold," hustler Jay (P.J. Lazic) is hired by a renowned artist (Aron Tager) who's lost his eyesight. The relationship, however, isn't about sex, but art: Jay helps the old man paint. Confronting issues of self-image and damaged psyches, writer-director Armen Kazazian's film probably the best acted of the bunch, and displays an emotional complexity many of the others lack.
Directors: Greg Atkins, Mary Feuer
Stars: Greg Atkins, Nancy Beatty, Bryan Bevege
Country: USA
Language: English
Release Date: 2006 (USA)
http://www.imdb.com/title/tt1506945/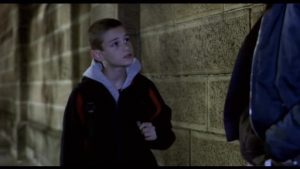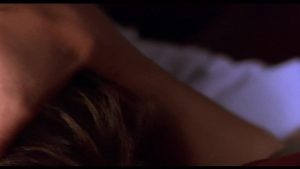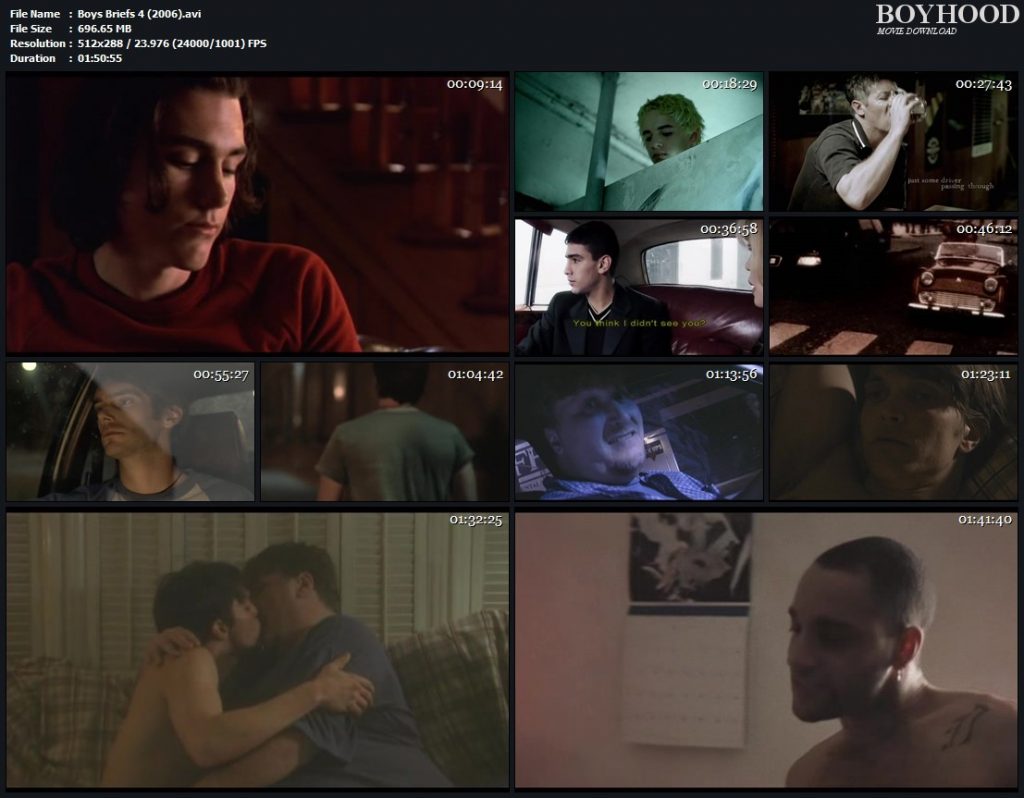 Format : AVI
Format/Info : Audio Video Interleave
File size : 697 MiB
Duration : 1h 50mn
Overall bit rate : 878 Kbps