The Little Thief 1999
Le petit voleur (Original title)
1h 40min | Crime, Drama | May 1999 (France)
Storyline:
A young man from Orléans comes to Marseille hoping to find a job. Circumstances will drive him to become a robber.
User review:
long time since I've seen this movie (probapsly about a year or two). You like spie-derr-man?! This is die-hard material. A very modern way of film making. The French aren't that trivial, you know, and I wouldn't like to be the protagonist of this feature. It's a joker in his adolescence years who boasts about his capabilities towards a girl of his age. He enters hard reality in his romantic egocentric young romantic view of the world. Criminality isn't that easy, you know. Myself, I've tried it (in a modest way: non organised stealing). But what this boy encounters puts yer nose down on the facts. No romanticised view on the world here! This is true! In the end you get to learn that debate is more constructive than doin'things by yourself. And all the while it's not a lesson!!!
Director: Erick Zonca
Writers: Erick Zonca (scenario), Virginie Wagon(scenario)
Stars: Nicolas Duvauchelle, Yann Trégouët, Jean-Jérôme Esposito
Country of origin: France
Language: French
Also known as: El pequeño ladrón
Filming locations: Marseille, Bouches-du-Rhône, France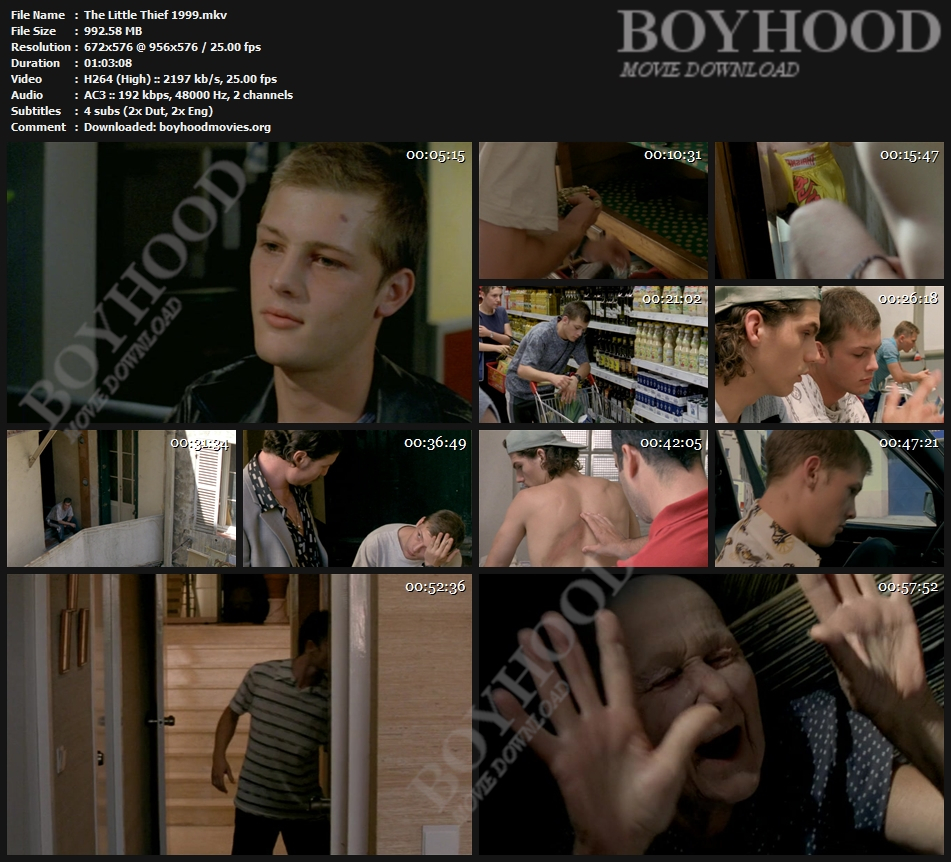 Format : Matroska
Format version : Version 2
File size : 993 MiB
Duration : 1 h 3 min
Overall bit rate : 2 198 kb/s
Links: iMDB
Download: Nitroflare