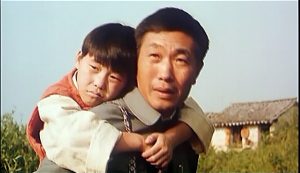 Thatched Memories 2000
Caofangzi (original title)
1h 45min | Drama | 17 August 2000 (Hong Kong)
Storyline:
The vivid far off memories of Youmadi, an old country school of his days of childhood, live on with fervor and a special intensity in the mind of Sangsang. The very first feelings of life and those of death, and all the many people who somehow by some unexplained act of fate, entered and influenced the special life and times of Sangsang's boyhood world…
User review:
Touching stories of lives of ordinary people viewed in the eyes of a little boy. The events happens in the 1960's, when China was in political turmoil, and the ordinary stories become extraordinary as people endures the harsh environment and beat the odds in their struggle.
Director: Geng Xu
Writer: Wenxuan Cao
Stars: Dan Cao, Yuan Du, Qinqin Wu
http://www.imdb.com/title/tt0264457/
Format : Matroska
Format version : Version 4 / Version 2
File size : 3.84 GiB
Duration : 1 h 42 min
Overall bit rate mode : Constant
Overall bit rate : 5 374 kb/s