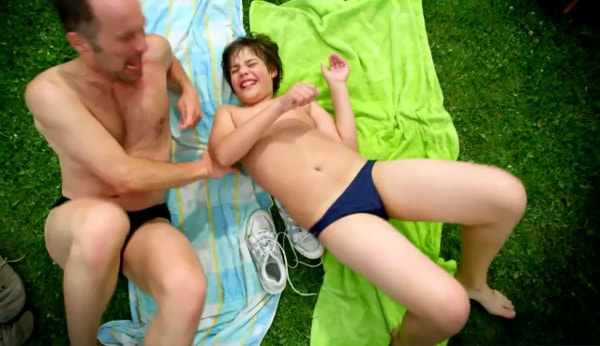 Nur neun Jahre Gluck 2012
Nur neun Jahre Glück (original title)
16min | Short, Biography, Drama | 2012 (Germany)
Storyline:
A young man is recounting events in his childhood that led him to where he is to an unseen person. Next we see him as a child around 10 years old who is a lonely boy at school that is befriended by the school workman. At first, the workman is the only source of emotional warmth and kindness in his life. Things deteriorate quickly and we eventually come to understand both the impact of those childhood events as well as the true nature of the opening scene.
Daniel is still puzzling, but after a while he crosses again. Thorsten asks Daniel to get into his car. He follows him in the hope of being able to build on earlier leisure activities. They go together in a stylish residential area. In a large, luxurious mansion, he was introduced to a friend of Thorsten, who was to be the first suitor, and that Daniel's fate should finally be sealed .
It becomes clear that he does not manage to escape from the devil's circle of child prostitution, because his "interlocutor" who opposes him is another suitor who has absolutely no interest in Daniel's story and only wants to satisfy his needs. (google translated)
Director: Tobias Focke
Writers: Arno Blumenstock, Tobias Focke
Stars: Michael Lämmermann, Anke Garnjost, Carlo Himmel
Country: Germany
Language: German
Release Date: 2012 (Germany)
Also Known As: Only Nine Years of Happiness
Filming Locations: Lemgo, North Rhine-Westphalia, Germany
http://www.imdb.com/title/tt6233620/
Format : Matroska
Format version : Version 4 / Version 2
File size : 125 MiB
Duration : 15 min 38 s
Overall bit rate : 1 116 kb/s