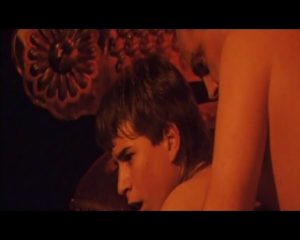 Mandragora 1997
2h 6min | Drama | 23 October 1997 (Czech Republic)
Storyline:
Marek is a 16-year-old from a provicial village who runs away to Prague when he begins to fail at school. He mugged shortly after arriving in the city and is rescued by Honza with the promise of work. Marek is taken to an apartment, drugged, and becomes a male prostitute. He is a bit smarter that his collegues and teams up with a friend, David, in order to go after bigger scores–to cash in and get out. They manage to stash away a bit of money, but when it comes time to return home, Marek loses his nerve and is soon back in the city.
User review:
A worthwhile film that is very graphic if a bit rough around the edges. My DVD copy had some thumping noises and the flashback thing didn't work too well in my opinion. The lead character of Marek brings his problems on himself but he is not helped by a father that seems to think yelling and hitting his son will solve the problem. But then he is only 15 though the actor that portrayed him seemed older but that would not be surprising given what he had to do in the film. I found it surprising that Marek's friend David and he were not lovers or even seemed homosexual although the porno film maker referred to them as such. But then I know nothing at all of this scene. David had been recruited to the life at an early age and his sexuality was ambiguous as well. Both boys were amoral for sure. Not for the squeamish.
Director: Wiktor Grodecki
Writers: Wiktor Grodecki, David Svec
Stars: Miroslav Caslavka, David Svec, Pavel Skrípal
Country: Czech Republic
Language: Czech
Release Date: 23 October 1997 (Czech Republic)
Also Known As: Мандрагора
http://www.imdb.com/title/tt0119608/
Format : Matroska
Format version : Version 2
File size : 3.62 GiB
Duration : 2h 9mn
Overall bit rate mode : Variable
Overall bit rate : 3 997 Kbps