Daybreak 2008
1h 15min | Romance | 20 February 2008 (Philippines)
Storyline:
The whole movie occurs entirely in one place; a big white vacation house in Tagaytay, Cavite and only with two male characters. In a single narrative time, intending by way of voyeurism, the film allows viewers to discover what happens when two men spend one night contemplating whether to break up or continue their relationship.
User review:
Perhaps in the play it was Juliet that said "Parting is such sweet sorrow." but in this movie there are only two Romeos. Romeo 1 is a young doctor named William. He's opted for a more traditional route and now has a wife, recovering from an ectopic pregnancy. He realizes that he only somewhat loves her and has decided to move to Australia. Romeo 2, J.P. is his true love. The two apparently met a year or two ago but the back-story is left vague. Romeo 2 also has a girlfriend and a charter-boat business but the two have arranged this evening together, apparently not the first time.
William knows he must say goodbye to J.P. or decide to go for what he really wants and change his plans… Or perhaps convince J.P. to abandon his family and his business and come along to Australia.
The cinematography is moody and the pacing is languid as we are left to fill in the couple's past and begin to understand where the story is headed.
Overall, this story is better told than most Pinoy films, though the local patois, the pastiche of languages and the poor subtitling make it somewhat difficult to follow at times. Early on there's a scene where the two men are talking while settling in and preparing dinner that starts to fill in their back-story but so much is still vague by the time that the two start making out on the kitchen floor that I was more concerned about them ruining their fettuccine than I should have been.
One example of the poor subtitling that even I an Ugly American was aware of. William was talking about his writing. He clearly (in English) mentions short stories and the subtitles translate it as poems. It made me wonder just how much else was being said and poorly translated.
The story should be a familiar one to many gay men and a sad one. How much of one's self does one sacrifice for what society wants and where does one draw the line? The two leads are both attractive and seem real throughout. Their lovemaking scenes are hot. And the scene where they dance together borders on magical.
This is probably the best made Pinoy film that I've ever seen. Well worth the 75 minutes.
Two technical notes: The copy I viewed was a used one I obtained on Ebay. It may not be the same version that is currently available for sale and the subtitling on that one may be different. Second. There is a strange interlude in the dinner eating scene half way through the film where some credits appear while the two eat. It's not annoying and it actually works OK as that scene progresses really slowly anyway.
Director: Adolfo Alix Jr. (as Adolfo B. Alix Jr.)
Writer: Charliebebs Gohetia (screenplay) (as Charliebebs S. Gohetia)
Stars: Coco Martin, Paolo Rivero
Country: Philippines
Language: Filipino | Tagalog
Release Date: 20 February 2008 (Philippines)
Also Known As: Tagaytay
Filming Locations: Tagaytay Ridge, Tagaytay City, Cavite, Philippines
http://www.imdb.com/title/tt1196140/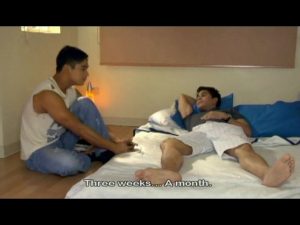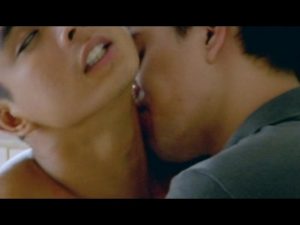 Format : AVI
Format/Info : Audio Video Interleave
File size : 771 MiB
Duration : 1 h 3 min
Overall bit rate : 1 700 kb/s