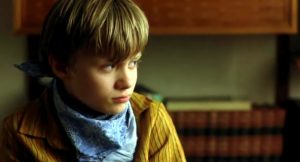 It's Not Me, I Swear 2008
C'est pas moi, je le jure! (original title)
1h 50min | Comedy, Drama, Family | 25 September 2008 (Canada)
Storyline:
Léon is ten years old, has lots of problems and an overly fertile imagination. Of course, there is mom and dad who are always fighting, and those annoying neighbors who get to spend the summer at the beach. And then, there's Léa, the exasperating girl who's always right about everything. In the summer of '68, when mom decides to leave everything behind to start a new life in Greece, Léon is prepared to do anything to kill the pain. Destroy the neighbors' house, become a professional liar and even, why not, fall in love with Léa. Together, they will overcome the pain of growing up when you feel abandoned.
User review:
This movie has just won the 'Silver Bear' award at the Berlin Film Festival in the 'Generation' section. The award is well deserved. The charismatic young lead actor who terrorises his neighbours and family carries the film on his slight shoulders. It is cleverly structured with laughter and tears throughout. The dialogue is sharp and witty and the characters well drawn. On a more serious note the film highlights the severe problems disturbed youngsters left to their own devices can have. Another reviewer compared it to 'Home Alone' but it is much deeper and (with a suicide attempt) far darker than the American comedy. Filmed in Canada with French dialogue it deserves to be seen by a much wider audience. Strongly recommended!
Director: Philippe Falardeau
Writers: Philippe Falardeau (dialogue), Philippe Falardeau (screenplay)
Stars: Antoine L'Écuyer, Gabriel Maillé, Catherine Faucher
http://www.imdb.com/title/tt1163752/
Format : AVI
Format/Info : Audio Video Interleave
File size : 695 MiB
Duration : 1 h 49 min
Overall bit rate mode : Variable
Overall bit rate : 886 kb/s