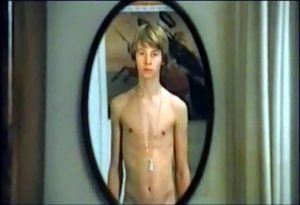 Moritz lieber Moritz 1978
1h 36min | Drama | 15 September 1978 (Finland)
Storyline:
Moritz is fifteen years old and in the middle of puberty. His parents are in an economic crisis. Although the family still lives in a huge villa in Hamburg, it is only a matter of time to leave there. His grandmother was once a central person in his life, but she was deported to a retirement home by her parents. He remains alone and seeks contact.
User review:
"Moritz, lieber Moritz" or "Moritz, Dear Moritz" or just "Moritz" is a West German 90-minute movie from 1978, so two more years and it will have its 40th anniversary. Bohm is/was actually a very prolific actor, even if he had a good share of success with his works too. In the second half of the 1970s, he made 2 coming-of-age films that are still known today and this one we have here is probably the lesser-known of the two. I personally cannot say I enjoyed the watch here. It was pretty bleak and atmospheric I think, but in terms of the writing and story I expected something better. The acting was mostly forgettable and it's obvious (in a negative way) that Bohm cast mostly actors that he worked with on several occasions and that did not have the talent or range to make it really big in other movies or the industry in general, so many of them don't have great (or big) bodies of work. As for Bohm, he probably learned a lot from working with Fassbinder on some occasions and I think he used his experience to build his own filmmaking career that resulted in the pretty interesting "Yasemin", which is still his best work. As for this one here, it is clearly inferior and I do not recommend the watch. Lead actor Michael Kebschull was very forgettable in my opinion and not able to carry this or at least make it an interesting film/title character. Thumbs down.
Director: Hark Bohm
Writer: Hark Bohm
Stars: Michael Kebschull, Kyra Mladeck, Walter Klosterfelde
Country: West Germany
Language: German
Release Date: 15 September 1978 (Finland)
Also Known As: Moritz
Filming Locations: Elbchaussee, Nienstedten, Hamburg, Germany
http://www.imdb.com/title/tt0077947/
Format : Matroska
Format version : Version 4 / Version 2
File size : 733 MiB
Duration : 1 h 31 min
Overall bit rate : 1 124 kb/s