Mein Sohn Helen 2015
1h 29min | Drama, TV Movie | 24 April 2015
Storyline:
When a single father collects his son at the airport on his return home to Germany after a lengthy stay in San Francisco on a student exchange program, he finds himself opposite the girl Helen. During his stay in the liberal environment of the Californian city, son Finn has found the courage to be true to himself and come out and make the transition to girl after years of feeling trapped in the wrong body. Back home in Germany, Helen finds that the level of acceptance is not the same as in San Francisco. Not only is she bullied in school, her father is contacted by social services as well.
User review:
This movie had a lot of potential. The actors were very good and Helen made a convincing female, which many movies about transgendered people do not have. The issue here was the far too thin plot. It stretched the same issues for transgendered people to when they were no longer believable. The main plot that Finn goes away to California and one year later Helen returns is played decently, the problem is that nobody seems to talk with anyone until it's already been done. From her father's initial reaction it's understandable that Helen and her mother sneaked behind his back for almost nine years before telling him, what's not understandable is that Helen just assumes that coming home dressed the way she is will cause issues that could have been avoided. Had she eased her father and the school into this step-by-step instead of just coming out and expect everyone to treat her as every other girl then she wouldn't have been abused the way she had and she would have saved a lot of mental anxiety. I understand that Helen, in her naiveté, hopes for everyone to see her as she wants to be seen but that's not how the world works. The actor playing re-closeted Finn does a splendid job of portraying the real emotions and anxiety that a transgendered person feel at such a moment and is the big plus of this film. The big minus comes from the over-sugared ending where everything just solves itself during a dull one year flash-forward. Everyone who initially rejected Helen are now super-positive about her and everyone is so happy about it. Had the director wanted to keep this movie realistic then they should at least have some people who are so conservative that they wouldn't ever accept her for who she was. So the movie was enjoyable and realistic at times while it still lacked that real realism, which would have made this movie fantastic.
Director: Gregor Schnitzler
Writer: Sarah Schnier
Stars: Heino Ferch, Jannik Schümann, Winnie Böwe
Country: Germany
Language: German
Release Date: 24 April 2015 (Germany)
Also Known As: Du, Mädchen!
Filming Locations: Alexanderplatz, Mitte, Berlin, Germany
http://www.imdb.com/title/tt4160870/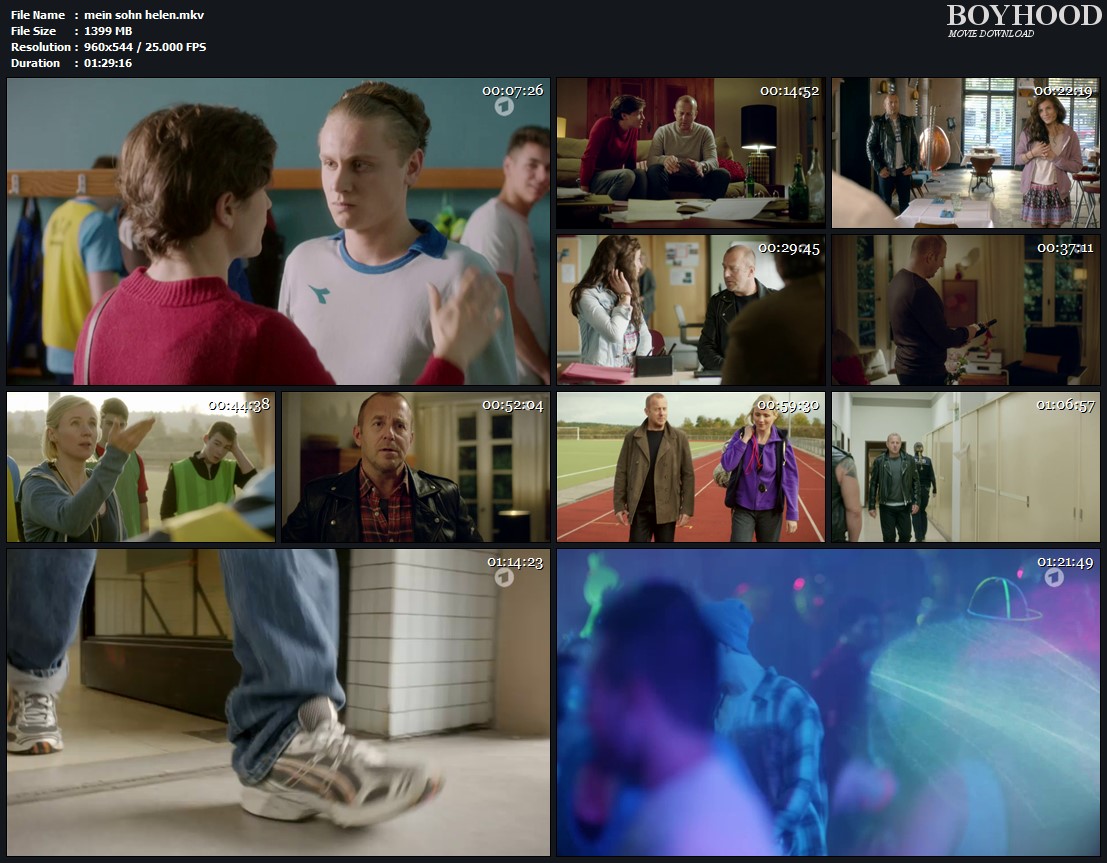 Format : Matroska
Format version : Version 4 / Version 2
File size : 1.37 GiB
Duration : 1 h 29 min
Overall bit rate : 2 191 kb/s