Ernesto 1979
1h 38min | Drama, Romance | March 1979 (Italy)
Storyline:
Triest in the year 1911. Ernesto is the priviliged, seventeen year old son of a jewish mother and a non-jewish father, who has deserted his family. He is raised by his uncle Giovanni and his moaning aunt Regina, who send him to work at the office of a trading company. Ernesto doesn't take his new job very serious, he wants to become a violin player. One day when he is alone in the storage, he is approached by a young stablehand, to whom he has given working orders before. They agree to meet. Ernesto is very aware of the sexual intentions of the man. He is curious and starts having sex with the man frequently. But after an overwhelming heterosexual experience with a prostitute, he decides to avoid any further contact with the man. He quits his job and concentrates on studying the violin. During a concert, Ernesto meets a 15 year old violin player of classic beauty called Emilio. The two boys start an intense friendship that is troubled by jealousy and possessiveness. Untill Emilio introduces Ernesto to his twin sister Rachele. Then Ernesto becomes insecure and confused. Does he want the brother or the sister?
User review:
Set in 1911 Trieste, this is the story of a homosexual relationship between a 16 year old middle-class office clerk (Martin Halm) and an older common laborer (Michele Placido). Although the film has erotic sequences, some of them of great tenderness, its real intent is in the portrayal of a young, social-climbing manipulator. Ernesto eventually ditches the laborer and becomes enamored of young twins (one a boy, the other a girl!) from a wealthy family. The scenes in which the twins, both played by lovely Lara Wendel, flirt amorously with Ernesto are equal to anything from the films of Francois Truffaut. His possible marriage to the girl hints to him that he can have it both ways, the boy and the girl! This is really a film that appeals to all audiences and won numerous accolades at film festivals and during its limited release. It is based on a controversial novel in Triestino dialect by poet Umberto Saba, controversial because of its frank and unapologetic narration of love between an adult man and an adolescent boy. The movie also boasts Virna Lisi as Ernesto's worried mom, has marvelous period backgrounds and a very captivating musical score. It is an ironic, witty delight.
Director: Salvatore Samperi
Writers: Barbara Alberti, Amedeo Pagani
Stars: Virna Lisi, Concha Velasco, Michele Placido
http://www.imdb.com/title/tt0079111/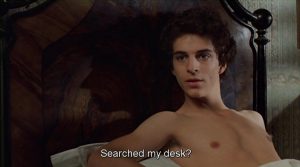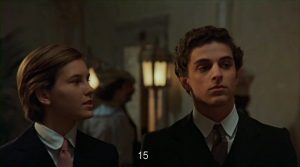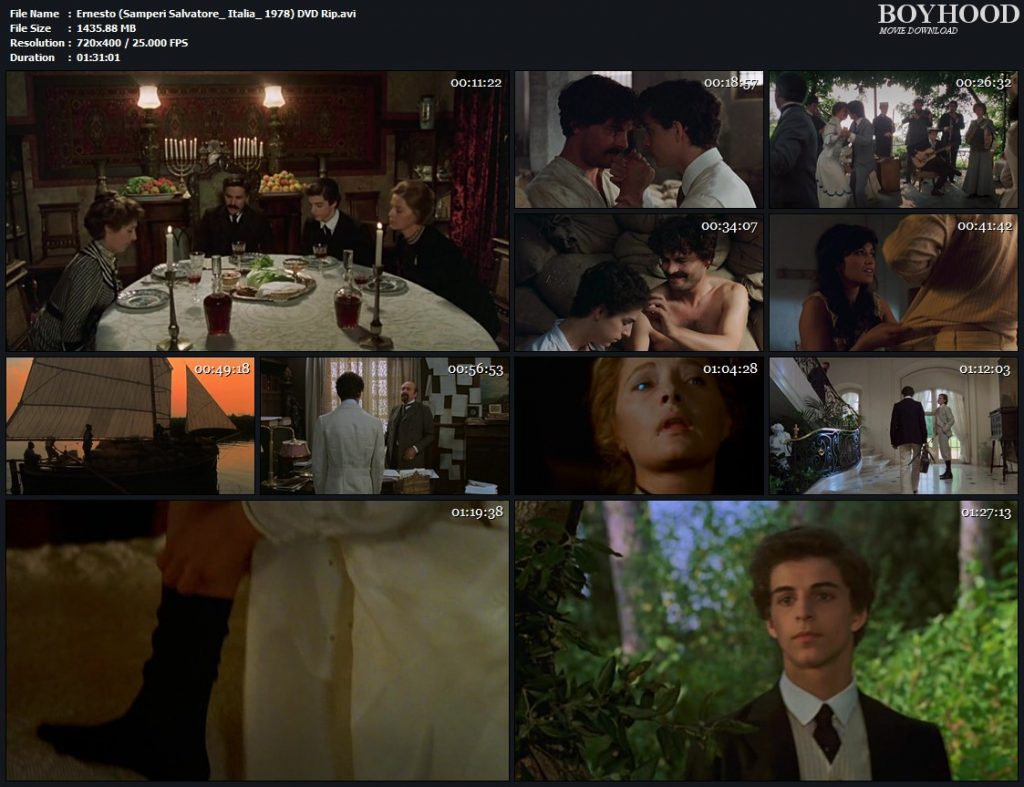 Format : DivX
Format/Info : Hack of AVI
File size : 1.40 GiB
Duration : 1h 31mn
Overall bit rate : 2 206 Kbps