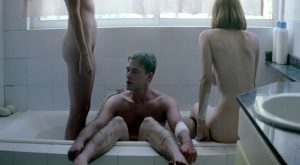 Dogtooth 2009
Kynodontas (original title)
1h 34min | Drama, Thriller | 11 November 2009 (Greece)
Storyline:
Three teenagers are confined to an isolated country estate that could very well be on another planet. The trio spend their days listening to endless homemade tapes that teach them a whole new vocabulary. Any word that comes from beyond their family abode is instantly assigned a new meaning. Hence 'the sea' refers to a large armchair and 'zombies' are little yellow flowers. Having invented a brother whom they claim to have ostracized for his disobedience, the über-controlling parents terrorize their offspring into submission. The father is the only family member who can leave the manicured lawns of their self-inflicted exile, earning their keep by managing a nearby factory, while the only outsider allowed on the premises is his colleague Christina, who is paid to relieve the son of his male urges. Tired of these dutiful acts of carnality, Christina disturbs the domestic balance.
User review:
I'll start by saying: This is the best film I've ever seen! I think if you summon up Seidl, Haneke, Korine and Trier the result is Lanthimos. I'm speechless. Suddenly I remember why films like this has to be made. I love what there's no rules. When there's not necessary a need for understanding and no fixed answers given. It's a film you shouldn't even write an review about. It peels of every false layer of the human being and at deepest question the modern humanity. What have we become. It says to us: think outside the box. Live, without limitations. Embrace, even the madness. Life is a play. Now when this is said I must also compliment how beautifully it's filmed and edited. The scene with the barking dogs, which abruptly breaks into silence and into the tragic family constellation. It's finest art. And I laughed loudly, and my heart beating so fast. I was falling in love. I love this film, just as much as I love for example Elfrede Jelinek's texts. I love this film so much it hurts. I have no more words.
Director: Yorgos Lanthimos
Writers: Efthymis Filippou, Yorgos Lanthimos
Stars: Christos Stergioglou, Michele Valley, Angeliki Papoulia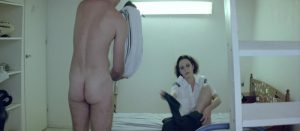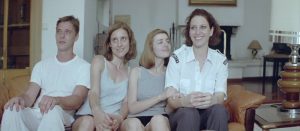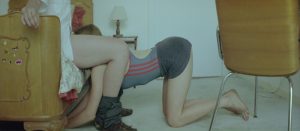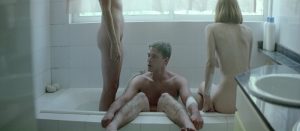 Format : Matroska
Format version : Version 4 / Version 2
File size : 3.22 GiB
Duration : 1 h 36 min
Overall bit rate : 4 756 kb/s